Show Your Solidarity with Standing Rock #NoDAPL
"Mni Wiconi" is the Lakota phrase for "water is life." Lakota is native for Sioux.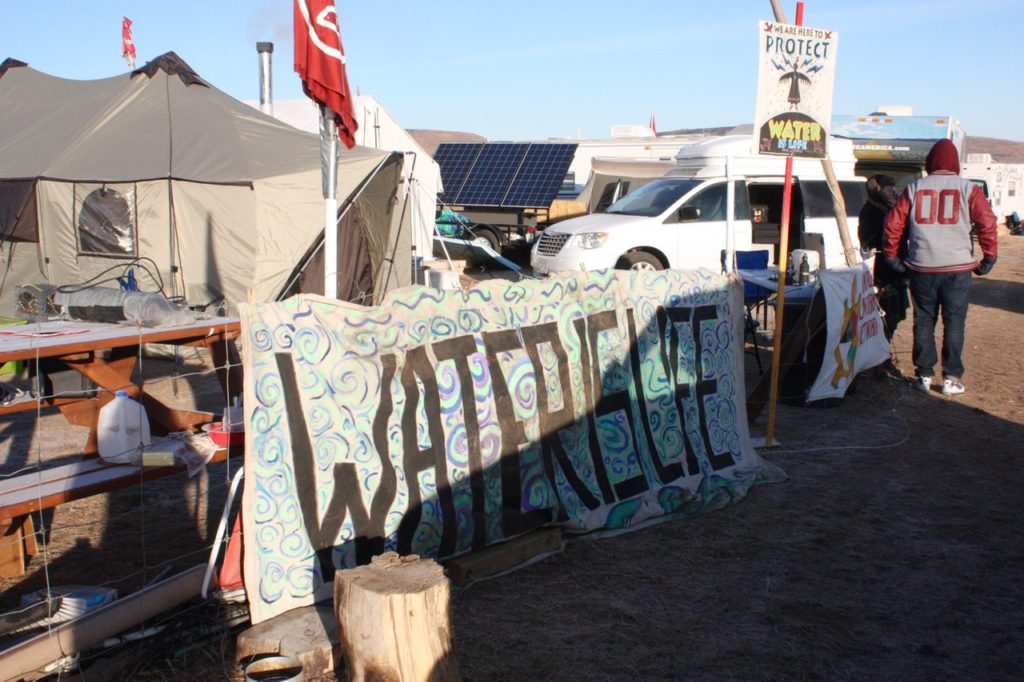 Mni Wiconi is the greeting of choice at the Oceti Sakowin Camp in Cannon Ball, North Dakota. I know this because I was there. This camp and sister camps are where thousands of water protectors call home, and close to where the Missouri River and the Cannon Ball River meet. This is ground zero for the fight against the Dakota Access Pipeline (DAPL). The water protectors assert that if the DAPL pipeline is laid under Lake Oahe and the Missouri River, it could poison their water, and the water of millions that live downstream.
In contrast, pipeline builder Energy Transfer Partners assert that the chance of a pipeline leak into the river is insignificant. You can view a video of Energy Transfer CEO Kelcy Warren (also owner of the beautiful 3,500-acre Bootjack Ranch outside Pagosa Springs, Colorado) defending the pipeline at the end of the article. This November 21 article provides good background information for those who haven't closely followed the situation at Standing Rock.
After viewing Kelcy Warren's statement, please take time to view DAPL's Worst Nightmare: Big Oil EXPOSED By Whistleblower .
Who do you believe? I side with the water protectors. Mni Wiconi.
The video evidence, now gone viral on the internet, exposes the brutal attacks of North Dakota police on the unarmed water protectors. The attacks are unjustified and human rights violations. Apparently the civil rights movement bypassed North Dakota. During my November 25-28 stay, I watched Bismark N.D. news coverage of the DAPL protests, and thus conclude that there are two classes of citizens in North Dakota: the ruling white class and the indigenous class. It seems that it's sport to the ruling class to mow down the indigenous, as though they are playing a duck shoot carnival game.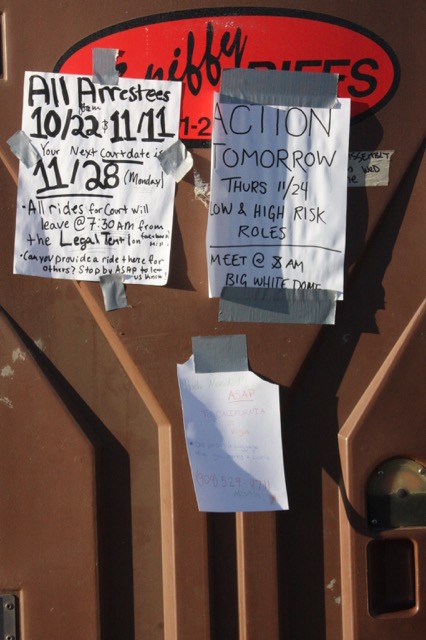 Our President Obama, who verbally defends every black and Muslim that has been involved in a law-breaking incident, has thus far done nothing to help the law-abiding Standing Rock Sioux and their supporters in their efforts to stop DAPL. I am convinced that, by all levels of government, the indigenous are the most oppressed minority in this country, and I'm convinced that the historical gathering at Standing Rock must and will change that. Mainstream media has been reporting the government's version of the Standing Rock events, and not the truth; although, thankfully that seems to have changed over the last few days and during my visit,as evidenced in this photo of the November 26 press conference on Media Hill.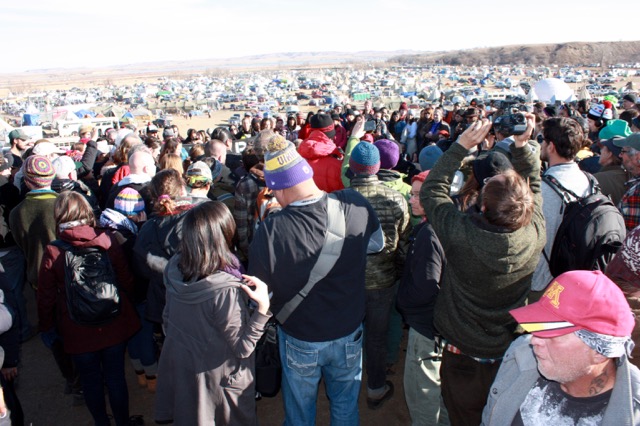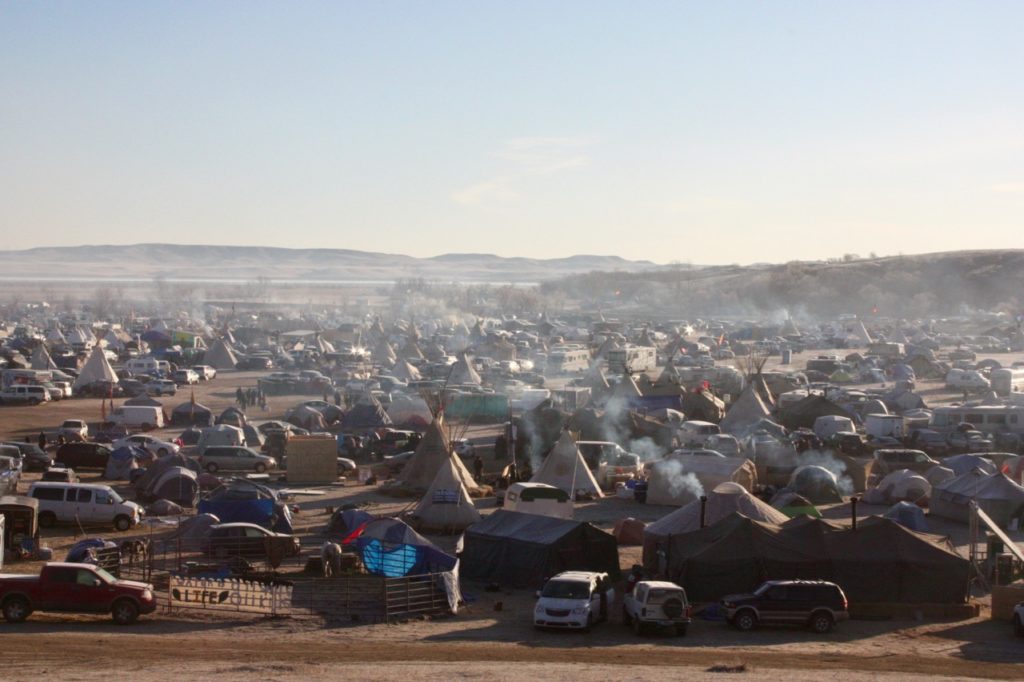 What I witnessed at the Oceti Sakowin Camp was a peaceful and prayerful gathering of indigenous people and their supporters. They are there to protect not just their water, but also water for millions of people who live downstream. The camps strictly enforce their rules of no alcohol, no drugs and no weapons. They are located on treaty land and reservation land. The 1868 Fort Laramie Treaty gives the Dakota the right to assemble on this land – land they are bing evicted from by the Army Corps of Engineers, effective December 5.
They are not leaving, and they have every right to stay. I heard that over and over again as I spoke with the people at the Oceti Sakowin Camp.
I have stories to write during the next few days from interviews with the indigenous and their supporters from Portland, Seattle, Berkley, Chicago, San Diego, Minnesota, and Virginia staying at the camp. But the telling of these stories must take a back seat to what I believe is a new sense of urgency due to the eviction notice effective December 5 from the Army Corps of Engineers, the severe winter storm, and the faux evacuation ordered by N.D. governor Jack Dalrymple. This CNN report is from this morning provides and excellent update.
Obviously, it's a fluid situation, changing by the hour.
My question is how can we best show our support for the water protectors? Certainly, they need financial support to continue their stand against DAPL. I saw the camp removing a truck load of donations they could not use. The camp organizers know what they need, so the best way to donate is with a cash donation. They have camp runners that get their supplies. A cash donation may easily be made at the website standingrock.org.
Visible support is just as important as financial support. Aside from physically going to the camp as I did (which is impractical for most) how can we show our support, and make sure that our support is visible to the water protectors at the camps?
One way is through social media. Social media has played a pivotal role in exposing the ongoing human rights violations at Standing Rock, especially Facebook.
Here's an idea. I propose that December 5 – the effective date of  the eviction notice – be proclaimed "A Day of Solidarity with Standing Rock". I propose that to show solidarity on December 5, those in the Facebook community change their cover photo to a cover photo that proclaims their solidarity with Standing Rock.
I propose that artists contribute to this effort by creating and posting Solidarity with Standing Rock art work, and urging the public to share their art work online as Facebook cover photos and Facebook status updates.
The above proposal is a lot to ask in a very short time frame. But if this idea is repeatedly shared on Facebook, it can be accomplished. I do believe the art community will get behind this if they are aware of it. Please share this idea through Facebook and any other means you have.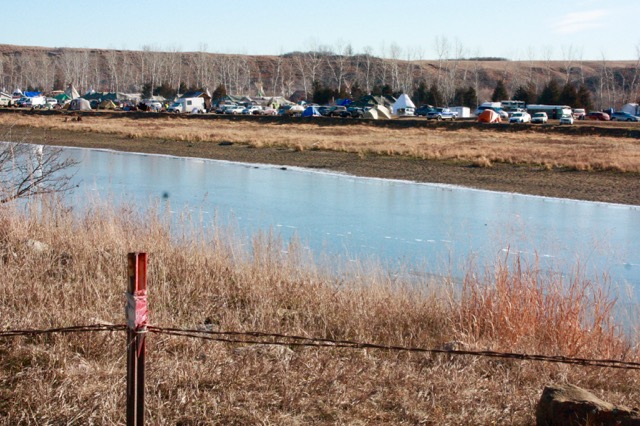 Water is life for all of us on this planet. Show and share your support for December 5 as "A Day of Solidarity with Standing Rock".
Mni Wiconi.