PHOTO ESSAY: Eye Candy's Rock & Roll Hoochi Two
Saturday's clever and creative art opening at Eye Candy, "Rock & Roll Hoochi Two" represented 19 Salida area artists interpreting Rock & Roll lyrics.
The themed show naturally created a mixer of sorts, as patrons gathered around the displayed art and guessed which song the art represented.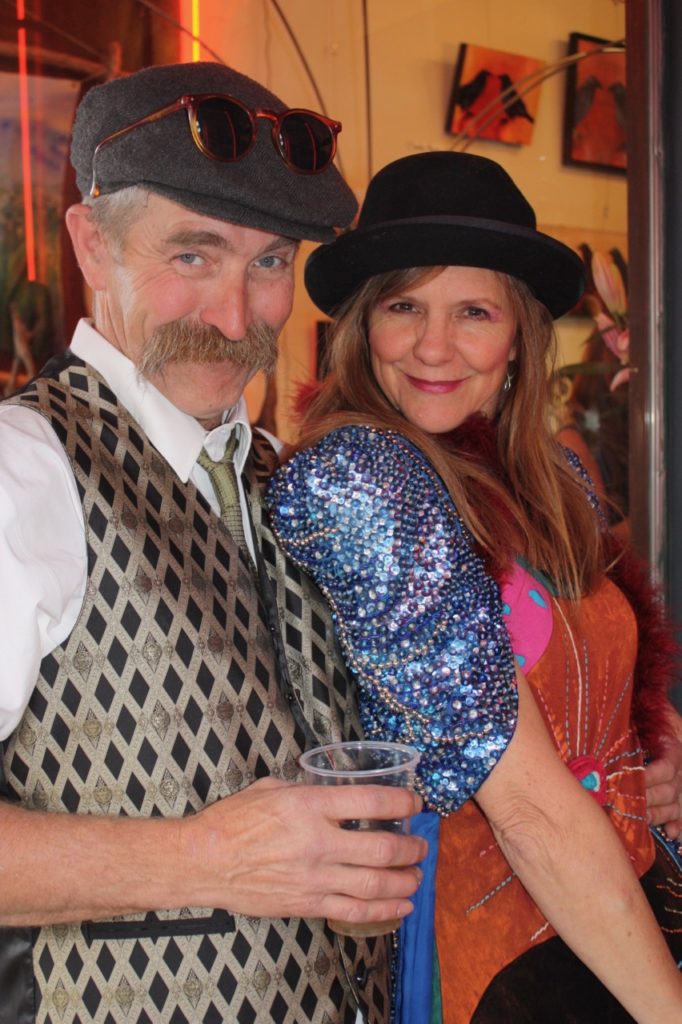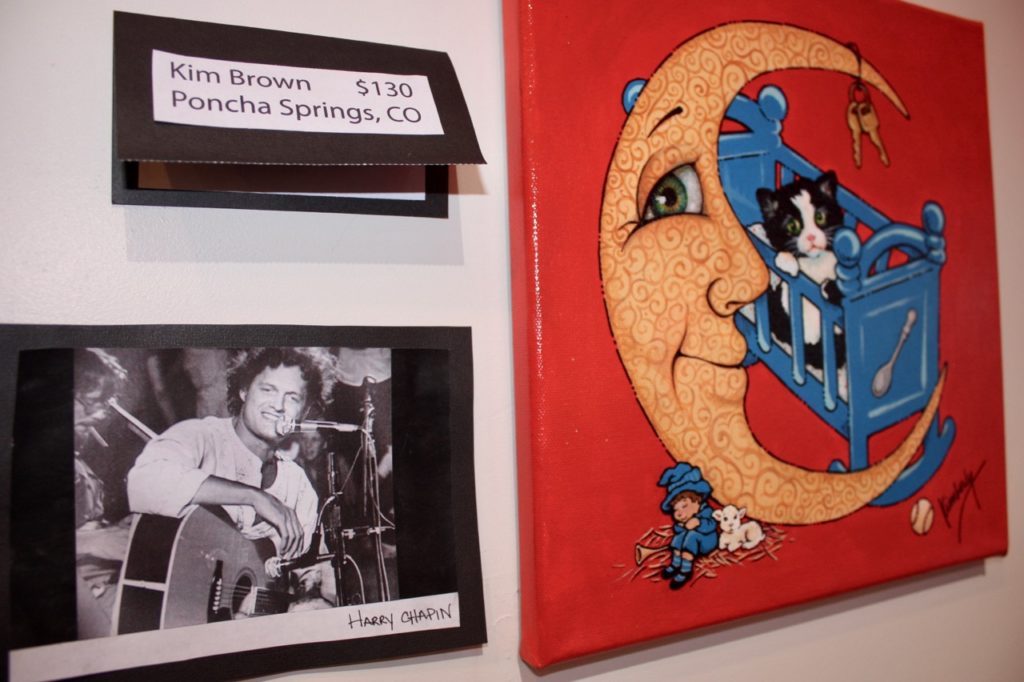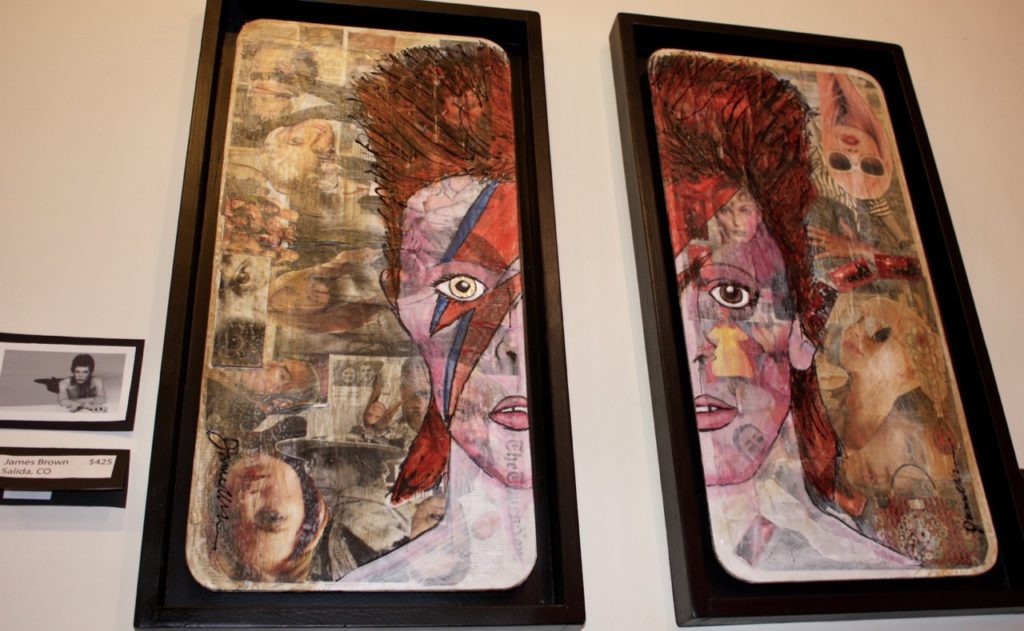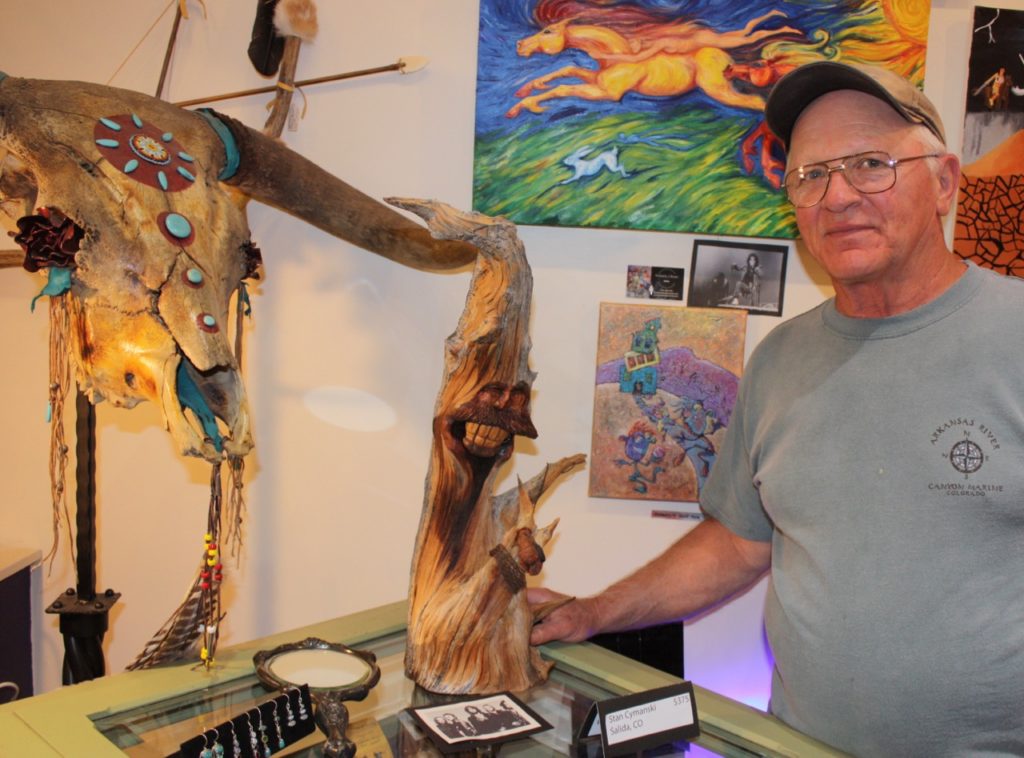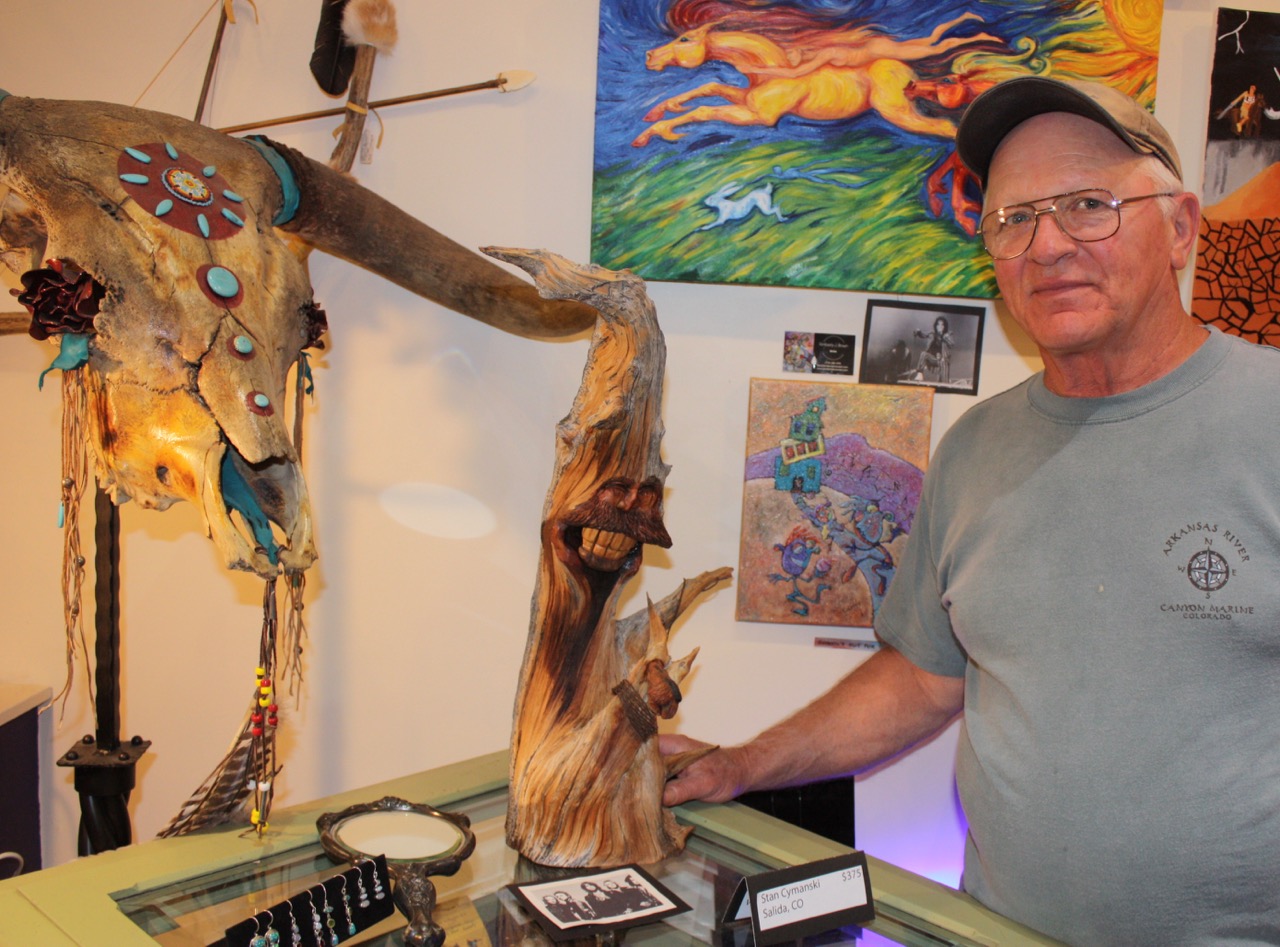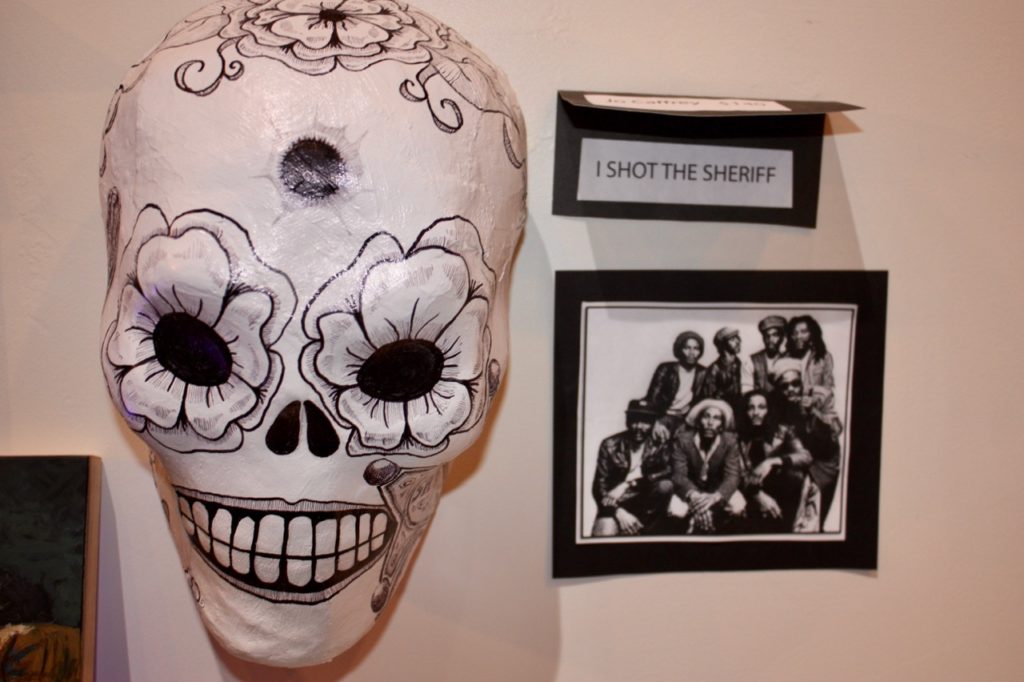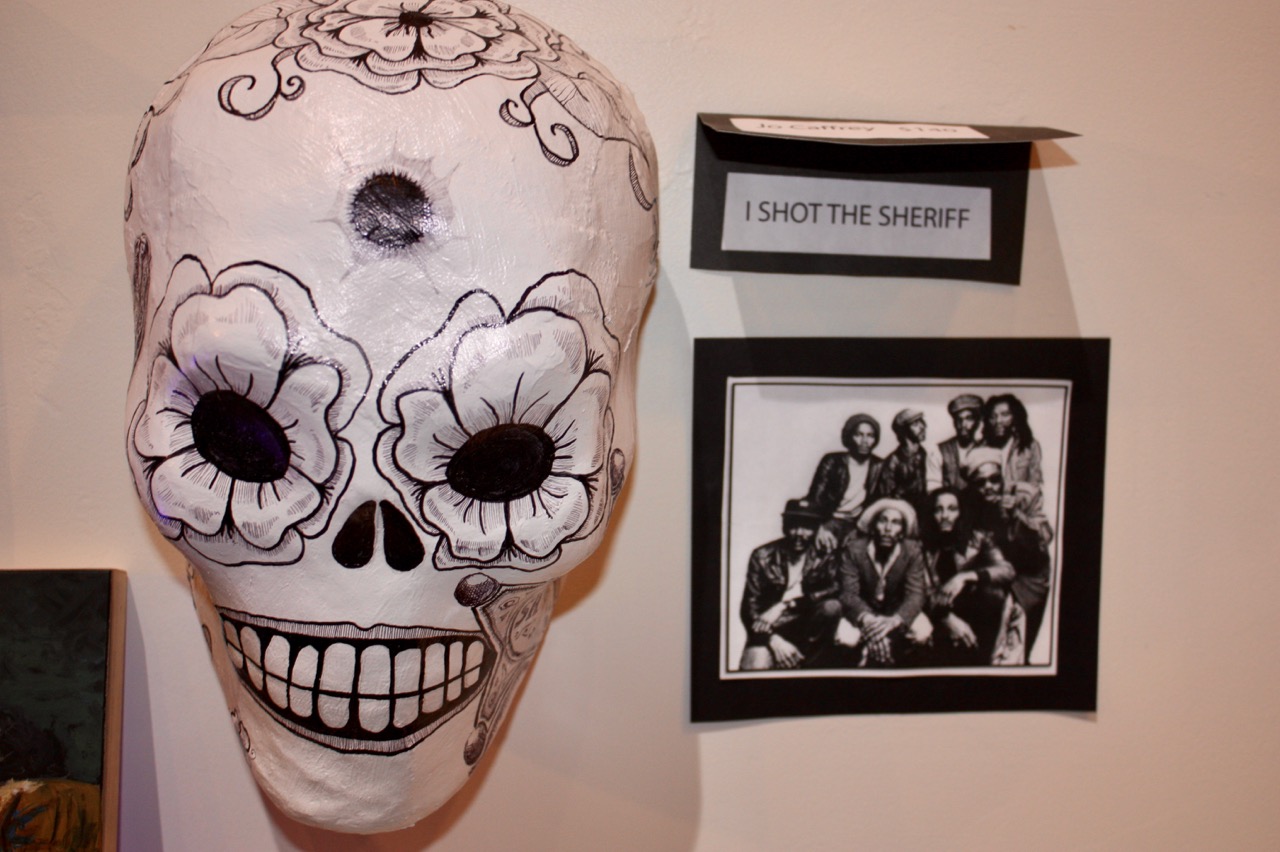 Drinks and hors d'oeuvres circulated through the gallery, while a sound track played the songs represented in the show. It was a festive affair.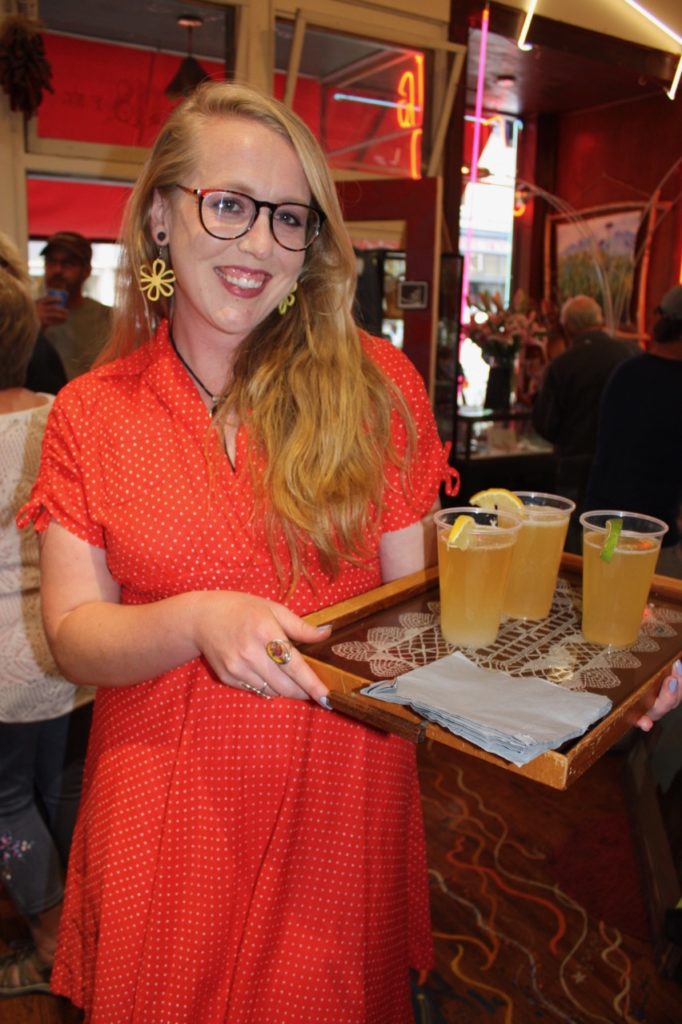 Owner Nikki Manes greeted patrons as they streamed in and packed her eclectic gallery.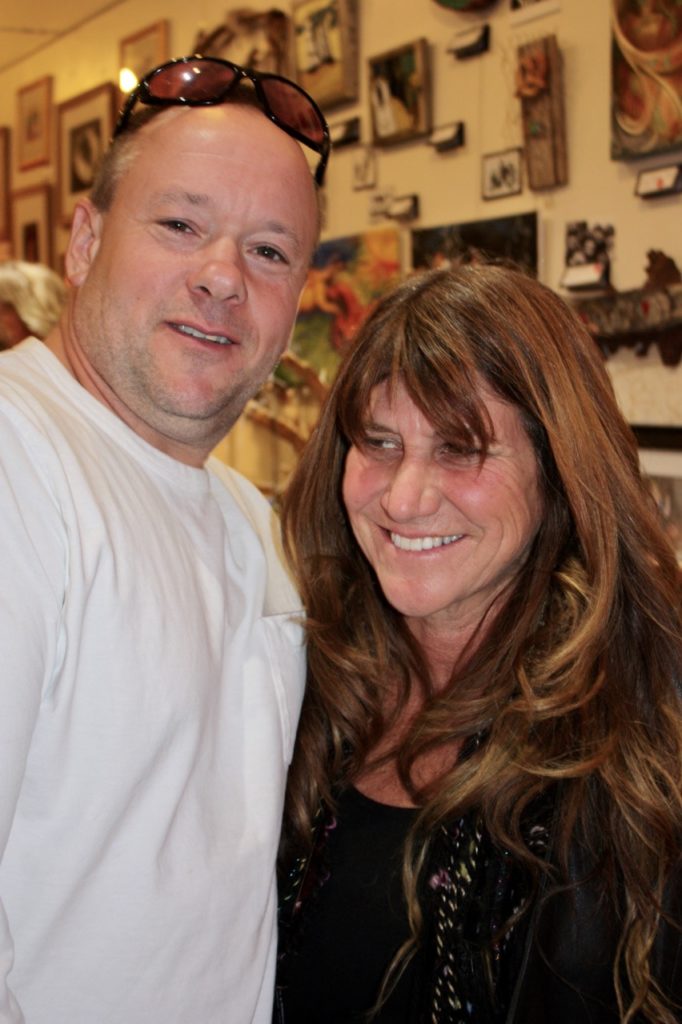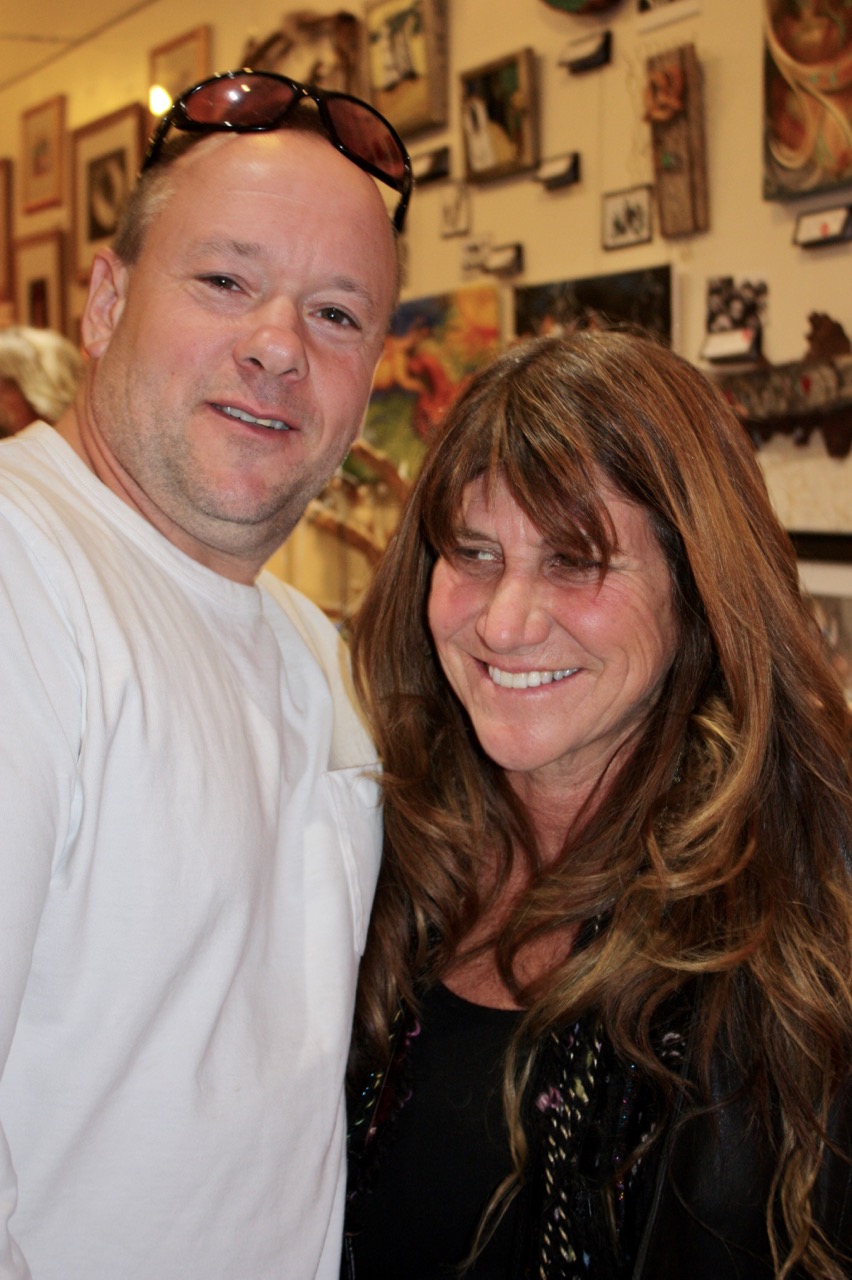 Sales were brisk. The show at Eye Candy Art and Treasure, 118 N. F St. continues through July.